Locking
cylinders
without
reset
spring


The single-acting locking cylinder is suitable for locking of movable machine tables. It is equipped with either one or two pistons. The loading of the piston is done hydraulically via a centralized pressure system connected to a G1/4 threaded port. Each piston has its separate port. Various locking cylinders can be integrated into the machine control system. The relief of the piston is effected by the pressure reduction in the pressure system.
Important
instructions:
The locking cylinder does not have any safety device to prevent the piston from falling out of the housing. It is not allowed to pressurise the locking cylinder if there is no counter surface for the piston.
To increase the operational safety during the application of locking cylinders, we recommend the installation of pressure monitoring elements in each hydraulic circuit. If possible, the locking cylinder should be connected via two seperate hydraulic circuits. Each should be secured by a check valve.
compact design

high locking forces

locking pressure can be monitored

full use of pressure

relief effected by pressure reduction

standard cylinders and special designs available
---
Application
example:





single-acting without reset spring



with 1 or 2 pistons available



5 mm (1 piston), 2 mm (2 pistons)



from 4,9 kN at 100 bar up to 49 kN at 500 bar








Designs:
---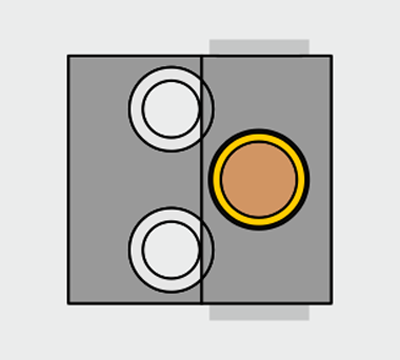 with
1
piston
Locking cylinder
available in two lengths
locking force up to 24,5 kN